CRAIG PARKER: HALDIR AND OTHER PHOTOS.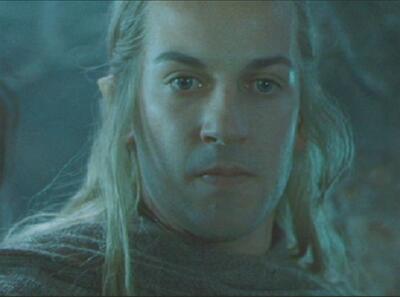 All video captures made by Jmsstyxnyes.
Extended DVD: Lord of the Rings: Fellowship of the Ring
Theatrical Release DVD: Lord of the Rings: The Two Towers
DISCLAIMER: The photos and art work on these pages are for personal use ONLY. Please don't resell in any shape or form as I do not believe in making money off my artwork of the actors represented here. All art work created by the web master Jmsstyx using video captures and promo photos. New Line Cinema owns the copyright to all Haldir photos and I mean no infrigement here. The ATC photos of Rosencrantz and Guildenstern were bought from the Auckland Theatre Company in the form of a program or photos from the photographer (John McDermott).
Other Craig Parker Roles:
Rosencrantz in ATC play Rosencrantz and Guildenstern are Dead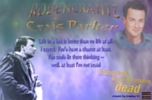 These are from the New Zealand Herald of Craig Parker at the opening night for the Auckland Theatre Company production of Hair, 2001. Joel Tobeck was in the production, Craig, Kevin Smith and Danielle Cormack were in the audience.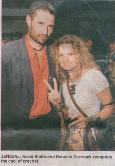 This is also from the Herald. Craig Parker and Rebecca Hobbs at the opening night for the ATC production of "Daylight Atheist", 2002.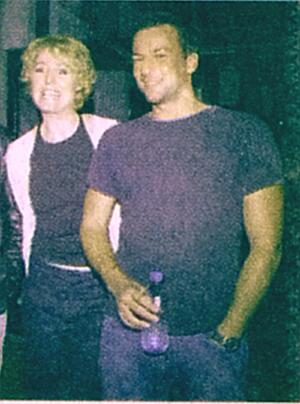 Craig Parker and Rebecca Hobbs from the Great Comedy Debate Christchurch, moot Rugby: It's only a game. Craig was on the affirmative side and Rebecca was on the negative side. These are from segments shown in-between each debator. Rebecca takes Craig to the sold out Rugby game. More video captures from this and other debates are on the
Great Comedy Debate Photo Gallery page
.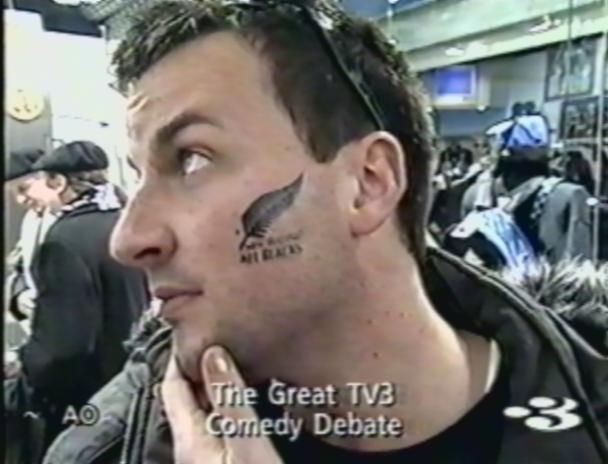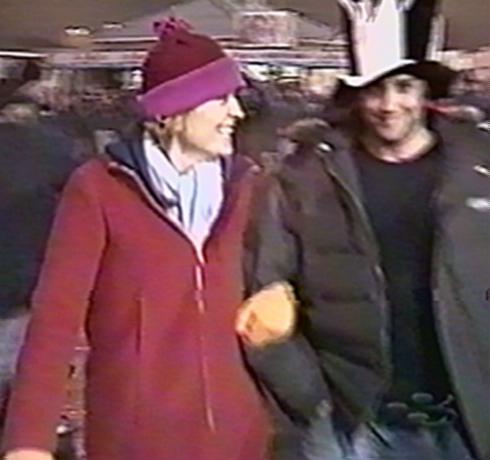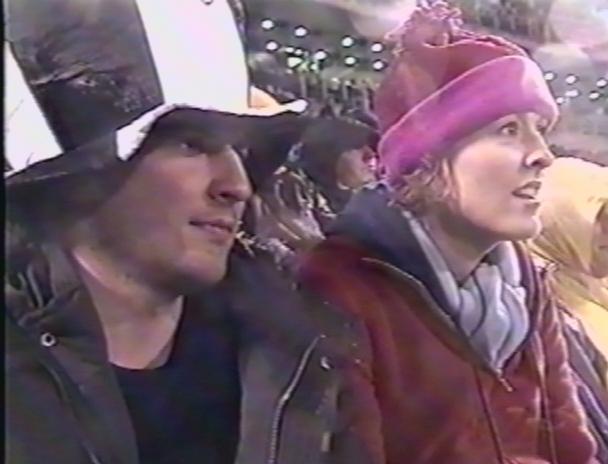 Craig was on the affirmative team saying Rugby is only a game. Well, Craig is right, Rugby is only a game, but NFL Football is a way of life ;), GO TAMPA BAY BUCCANEERS. (Pirates can happen to anyone.)