I got the chance to visit Auckland New Zealand May 12-May 28, 2001. Since then this trip has become yearly. While there in 2001 I was able to see Michael's play Rosencrantz and Guildenstern are Dead with my online friends six times. This site has links to my photos of New Zealand and my tribute to R & G with scans from programs and newspaper articles.
I also found two talented actors that made for me R&G the best experience ever, Craig Parker and Oliver Driver. I set up special pages for them of video caps from various shows they have done, including Scared Scriptless and the Comedy Debates. I created
Craig Parker, the Actor Behind Haldir (Unofficial Site)
in Jan. 2002 after his popularity took off from Lord of the Rings. The video captures of Craig Parker and Oliver Driver can be found there. Also all current news on Craig can be found there.
A page is devoted to my trip to the MN con (Minnesota Xena/Sci-Fi Convention) in August 2001 for Michael Hurst featuring my photos of Michael. Other things relating to Michael can be found on this main page. An excellent way to keep up with Michael's current events and appearances can be found on
Michael Hurst Now.com
There is also a page link for Lord of the Rings movie video captures made from tv specials that I have done.
I've also created the
Bruce Hopkins Official Web Site
with much input from Bruce. His web site is linked throughout this site. It is always kept up to date with all of Bruce's projects and appearances.
While in New Zealand in 2001, me and my friends were able to attend the Turner's Xena/Ren Pic Auctions of Xena costumes. They auctioned everything to the bear walls. The auction included items from Hercules, Xena, Young Hercules, Jack of All Trades and Cleopatra 2525. We ended up with a lot of goodies and some weird looks from Airport security ;). Some photos of my items from Craig Parker can be found on his site under
Site Info Page.
MICHAEL HURST
Visit
Michael Hurst Now.com
for information on his latest projects. Also check out
The Large Group.com
, Michael's new production company.
MICHAEL WINS MAJOR AWARD:
On 16 August 2005, in a ceremony at Government House, Auckland, Michael Hurst was invested as an Officer of the New Zealand Order of Merit, "for service to film and the theatre", alongside 23 other recipients of Queen's Birthday Honours. Dame Silvia Cartwright, Governor-General of New Zealand, bestowed the various medals upon the recipients. Visit
Michael Hurst Now.com
for a report and pictures of the event.
CRAIG PARKER


This page is but one of the main site called
Craig Parker, the Actor Behind Haldir
. On the other pages linked from here you can find more about Craig along with many photos.
Photos from the previous conventions he has attended can be found on the
Photo Gallery page under Conventions
.
A couple of interesting trivia items from Craig as reported by Penngaladiel of
Craig Parker, first Hungarian Unofficial fansite
from the
Istrocon
convention.
Craig was the voice of the Nazgul that says the line to Arwen, "Give us the Halfling, She-elf". As well as providing some of the screams of the Nazgul along with Fran. He is on the FOTR Extended DVD under Storyboards, he voices Frodo in an early read through for the movie.
Craig is on the Two Towers Extended DVD doing commentary and interviews on behind the scenes.
Craig is not 'in' Return of the King, but he can be heard doing voice overs for some orcs. He provides the voice of the Orc portrayed by Joel Tobeck and is the voice of the Orcs in the cave where Frodo is being held while wrapped in Shelob's webbing as well as the head Orc Gothmog(portrayed by Lawrence Makoare).
For anyone that was not at the Gathering of the Fellowship in Toronto and wasn't at the reading from the Hobbit by Craig and Mark Ferguson, Craig does an awesome Gollum voice.
BRUCE HOPKINS
For all the latest news on Bruce and to read personal messages from Bruce himself, visit his
Official Web Site.
Now open at Bruce's official site, the Merchandise page. A chance to purchase official autographed photos and other photos from Bruce.
Bruce has started a new company called
Indipact Films
. Here you can buy the DVD for '1Nite'. He and Amarbir Singh (his buisness partner) will begin shooting a new digital feature called 'P120' soon.
Now you can check out Bruce's blog at
Inside Film Nz
.
DISCLAIMER: The photos and art work on these pages are for personal use ONLY. Please don't resell in any shape or form as I do not believe in making money off the actors represented here. All art work created by the web master Jmsstyx using video captures and promo photos. New Zealand Adventure pages and Craig Parker, the Actor Behind Haldir (Unofficial site) are set up by a fan and is in no way endorse or associated with the Craig Parker, Michael Hurst, Oliver Driver, New Line Cinema or their managements. Bruce Hopkins Official Web Site is the only official site that I've worked on and is co maintained by Bruce Hopkins.
E-MAIL ME AT:jmsstyxnyes@jmsstyxnyes.com
MEMORIAL MENTIONS:

1963-2002.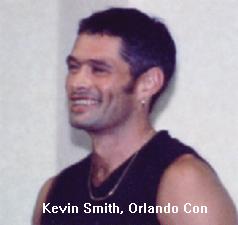 "In an industry that is full of posers, Kevin was a genuinely nice guy," said fellow actor and Lord of the Rings star Craig Parker.
"Kevin was one of us, a good bloke, a friend, a man you could immediately trust, a man you could love.
We have lost a favourite son.
But if he were my son, I would want to tell him to "laugh, leaning back in my arms, for life's not a paragraph, and death I think is no parenthesis".
God bless you Kevin. You were the best."
- Michael Hurst
For news stories please visit
New Zealand Herald
web site.

THE KEVIN SMITH TRUST FUND AT THE AUCKLAND THEATRE WEB SITE.
This Fund is set up by Michael Hurst, Lucy Lawless and Robert Bruce.

Bob Hope, 1903-2003

THANKS FOR THE MEMORIES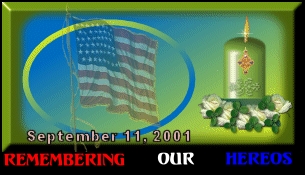 "A spirit with a vision, is a dream with a mission."-Neil Peart of Rush
Keep the mission alive.

This page created June 2001.