Starring Craig Parker,
Michael Hurst
, Oliver Driver, Jonathan Hardy, Gareth Reeves, Sarah Thomson & Brooke Williams .
This ad comes from the New Zealand Herald Weekend edition.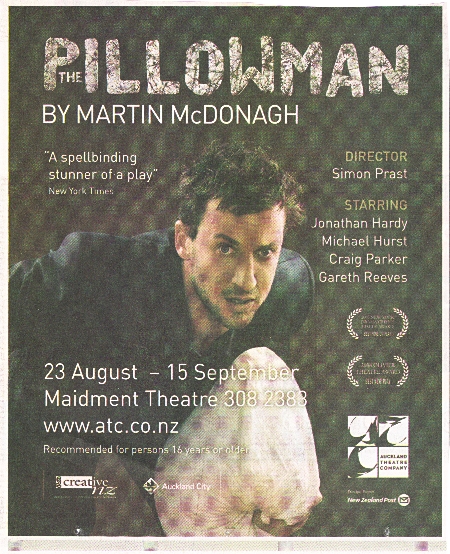 The play ran from Aug. 23 to Sept. 15, 2007 at the
Maidment Theatre, Auckland, New Zealand.
GO TO MICHAELHURSTNOW.COM FOR PRODUCTION PHOTOS FROM THE ATC AND MICHAEL.
You can also find some article review links at
Michael Hurst Now.com.