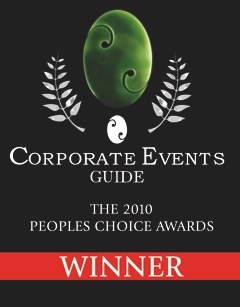 Bruce has won the Corporate Events Guide Peoples Choice Best Nationwide MC Award for 2010


Bruce Hopkins has been a professional MC for more than 15 years, and draws on a wealth of experiences which include 30 years in the entertainment and media industries.
Born a fourth generation Stewart Islander, Bruce has an impressively diverse resume that includes:
commercial crayfishing off the northern most shores of NZ

8 years fulltime professional dancing with Limbs Dance Company and the Sydney Dance Company

hosting talkback radio shows on NewsTalkZB and RadioLIVE

acting the featured role of 'Gamling' in two of Peter Jackson's, Lord Of The Rings trilogy of films, Two Towers and Return of the King

playing the coveted role of MacBeth on stage

MCing the annual client conference for award winning software development company, Advanced Professional Solutions, for 15 years

Eden Park ground announcer for the inaugural season of Super 12 rugby
Bruce has MC'd conferences, awards evenings and functions for companies and organizations such as:
Vodafone, Telecom, Goodman Fielder, Otago and Massey Universities, NetGuide Magazine, The World Dairy Summit,
NZ Golf
He is a committee member for the Auckland branch of the National Speakers Association of NZ and member of the Performers Committee for Actors Equity and was a founding trustee of the Watershed Theatre.
As well as being an MC, Bruce is a voice artist, an actor, and a coffee roaster, he enjoys surfing, playing incredibly average guitar, and spending as much time as he can with his family.